Make sure to enter my very first giveaway! It's a lovely scarf I handmade as a thank you to all you amazing readers. All you have to do to enter is be a follower!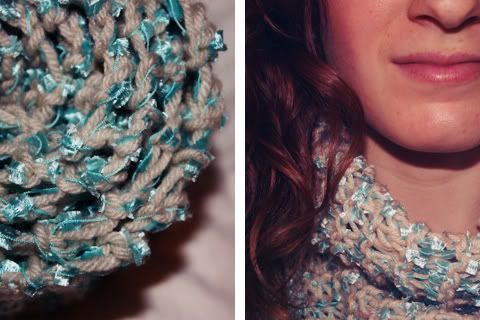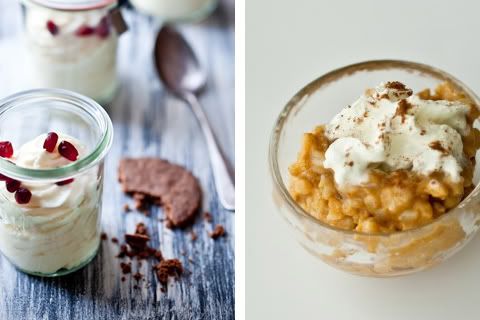 Thank you to everyone who posted encouragements about moving! Y'all made me feel a million times better about the whole thing, and I'm actually even a little excited now!
Friday night, after my first final, I grabbed dinner with The Boy I've been seeing. I decided to reward myself by eating a massive piece carrot cake for dinner—yum! Aren't I healthy? Later that night I headed to a sorority family movie night. We watched Angel season one and The Mummy while munching on popcorn, talking, and playing with my big's adorable dog, Luca.
( vest: Land's End, black jeans: J. Crew, boots: Bass Outlet, top: Gap )
Saturday night The Boy invited me over to his house. He actually cooked a meal for the two of us! He made pan seared chicken and onions, a lemon, pepper, and cream sauce, couscous, and a vegetable mix of green beans, corn, and orange peppers. It was utterly, utterly adorable, delicious, and a ton of fun to cook together. After dinner we talked and watched Avatar and Zoolander (which was bizarre and funny), and then I promptly fell asleep and didn't wake up until the next morning (which isn't nearly as scandalous as it sounds). The rest of Sunday and all of Monday and Tuesday were spent studying/procrastinating/taking finals my last three finals and packing up to go home and move dorms next semester. Eeep!
Tuesday night, after my last final and saying goodbye to friends, The Boy came over and we watched Fight Club, which is, of course, utterly awesome. Wednesday morning he drove me to the airport super early (read: 6:20 A.M.), and I was in Philadelphia by 11 A.M.! My mom picked me up from the airport and we went to Ikea, the Gap Outlet (I scored four awesome tops for Christmas), and the Italian market in the city before returning home. We also grabbed a quick lunch of tasty chicken potpie at Di Bruno Bros on Chestnut St. That night my whole family (my dad, mother, sister, and I) ate dinner together and, afterward, decorated our Christmas tree and ate chocolate and vanilla cupcakes we got at Di Brunos. Yum!
Guess what? It's snowing right now! Eeep. I'm so excited that it's sticking! Boy, is it nice to be home for the holidays.
Where are y'all spending your holidays? Do you have any special traditions you're excited (or not so excited!) about?