I'm utterly excited to announce my first giveaway in celebration of the holidays and the fact that I've reached 50 followers (a huge thank you to every one of y'all!). I'll be giving one lucky reader a scarf I made myself, so get excited!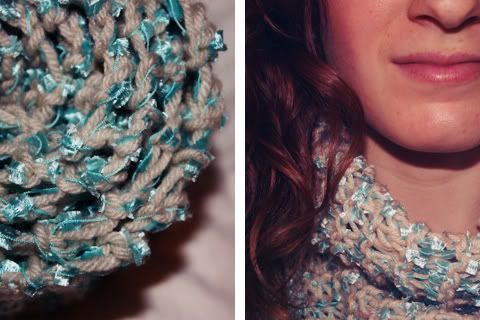 The scarf is cream, with light blue ribbon. It's it bit over 5'5 long, and I'm going to try to put a button on it so it can be worn as a circle scarf, too.
To enter you must be a follower and leave a way for me to contact you if you win.
This giveaway is only open to readers in the US-sorry guys! Entries will be accepted until Wednesday, the twenty-second, at 10 PM EST. You can get one extra entry for posting about this on your blog and leaving me a link. Good luck, and happy holidays!