Happy November! To start the month off right: giveaway information!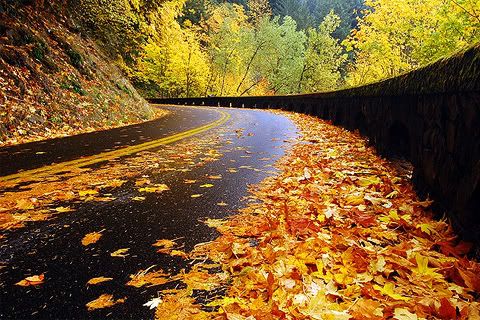 I'll be doing a giveaway once I reach 50 followers! I'll be knitting a scarf for y'all, and I'm really excited! It's my little way of saying thank you for reading and following, and for all your sweet, amazing comments. I'm so grateful for all the times you've made me smile (seriously; every new comment, page view, and follower makes my day). You guys are amazing, and I love each and every one of you for inspiring me to keep going!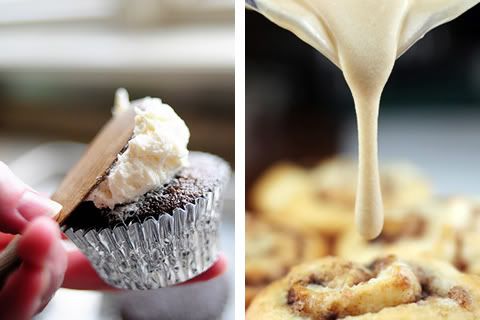 If you're sick of desserts I'll be happy to switch it up! Soups, drinks, lunch… Name your fancy.
More geekout moments. Even if you don't like Star Wars, you'll appreciate these sweet pictures . Also, look at the precious cookies my parents made me (above)! My mom baked and my dad decorated. How adorable and geektastic are Yoda, Boba Fett, and Darth Vader?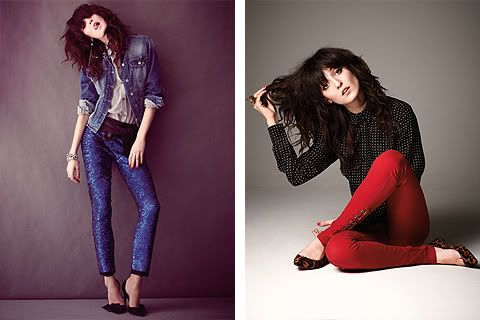 I am so madly in love with this photoshoot I just want to explode. How beautiful is she? And the clothes!! Eeeep!
On Thursday my sorority, Gamma Phi, had a pumpkin carving and cookie baking night! I sampled some delicious treats (cookies, banana chocolate chip cupcakes, and pumpkin strudel!), and got to carve a pumpkin. We used paper designs as guides, and I did one from the "spooky" design book (we also had a Disney princess one!). Everyone thought my pumpkin looked super happy! I'll let y'all be the judges.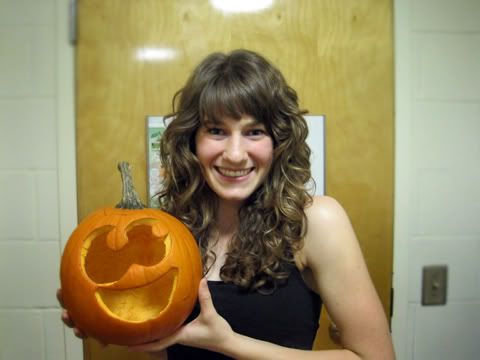 Friday night I went to a "wine and cheese" party with some friends. We watched the Princess Bride and had fun chatting, and afterward my roommate, friend, and I went to a drag show hosted by my university's chapter of Pride. It's the second one I've been to and they put on a really fabulous show. A few cultural groups preformed along with Pride and a bunch of adults from residence life and housing and office of LGBT life. It was great seeing people performing in drag, especially after the recent tragedy at my university. I adored the announcer; she was dressed as Justin Bieber and it was too cute!
Saturday my friend Hayley and I went to do an ethnography (life history) on a person who works with refugees. We visited a family from Iran and Jordan, and it was an amazing experience! We got to eat some amazing food (including baklava and Turkish coffee) and learn about the resettlement process, which was incredibly eye opening. Afterward Hayley and I did a (fail) bike ride to eat Falafels, Starbucks cookies, and visit Publix!
That night my roommate and I went out for Halloween; I was a ballerina and she was Misty from Pokémon My mom made me the sweetest little tutu, and my roomie had the best suspenders ever. We went to our friend's dorm room for a bit, and then went to a house party one of my friends was throwing. It was a great night.
What did you do for Halloween? What did you dress up as? I hope everyone got lots of tasty candy!
sound of the underground - dave koz