Looking for fun alternatives to chocolate with vanilla frosting?
Ming Makes Cupcakes is basically the most amazing looking collection of deliciousness ever. Apple cupcakes and caramel frosting, espresso fudge cupcakes with chocolate cream cheese icing (above), and gingerbread cupcakes with fluffy cream cheese filling (above), to name just a few.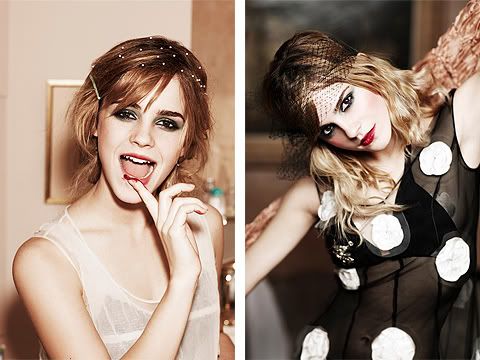 How spectacular are these pictures of Emma Watson (Hermione of the Harry Potter fame) from an old photo shoot? They've got the perfect touch of drama and flair. Are y'all excited for the next Harry Potter movie? It can't come soon enough!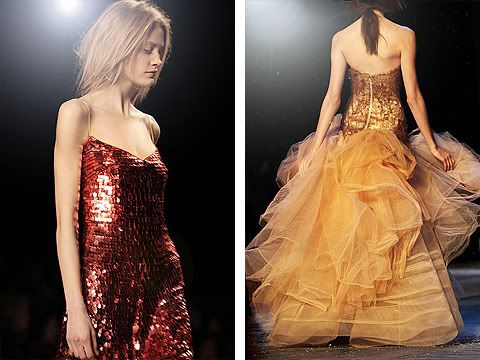 I'm not usually into runway images, but these are absolutely stunning, and delightfully abstract. Glitter, gold, and lace.
I feel like I need this perfectly adorable Alpine hat to get me through the winter.
Last week was "clue week" for my sorority, which means that my "big" (sister) gave me lots of gifts and clues so I could figure out who she is! I have so much adorable Gamma Phi Beta stuff now—pens, cups, a handmade blanket, a sweet sweatshirt—and she made me tasty brownies and muffins, too! Wednesday I got to run around campus with a pirate sword hunting for "buried treasure"; I even got to fight another pirate!
Thursday night was Gamma Phi Beta semiformal, at Shout! restaurant in Atlanta. It was great to see everyone dressed up. I went with my ex boyfriend, and we had a ton of fun dancing like fools (lawnmower, anyone?). Right before semi-formal I got to go to someone's apartment and play "dirty minds" as a last clue week challenge. It was fun, and I was surprisingly good!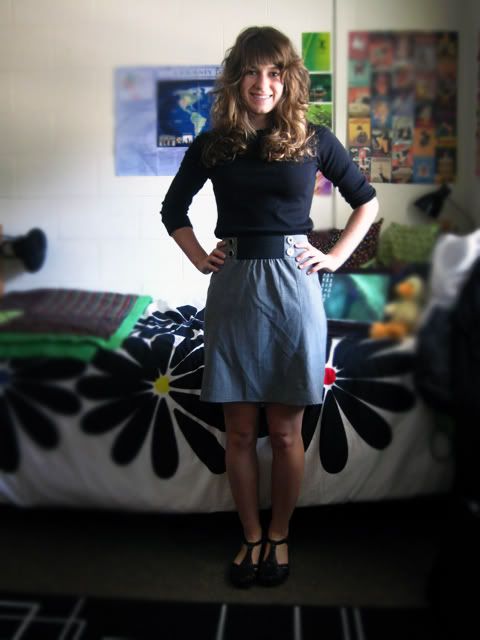 ( skirt – urban outfitters (10$!) / shoes – clarks unstructured / shirt – zara )
Friday night was Revelation, where I found out who my big is! I'm absolutely thrilled with my entire GPhi family; I got to meet my grand-big (my big's big) and my grand grand-big, and we went out for a tasty dinner at Outback Steakhouse. Afterwards my big and I went to a highlighter themed mixer at a fraternity. It was crazy and fun!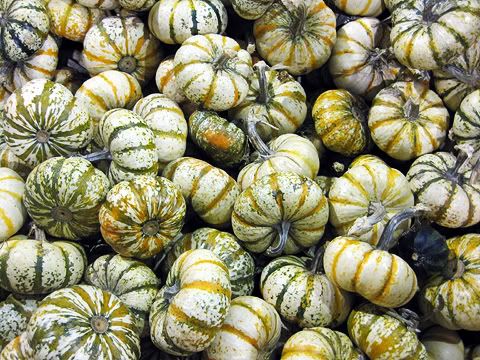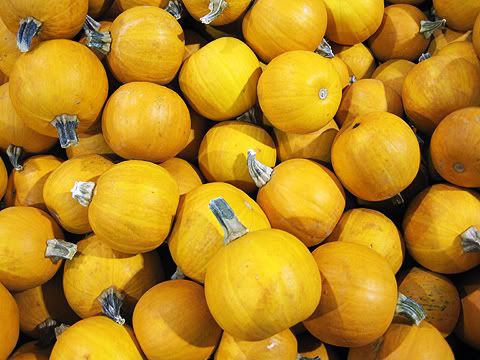 Saturday was GPhi house cleaning day, and later that night a few girls went to a corn maze at Southern Belle Farm. It was an hour outside of Atlanta but totally worth the drive and the cold! We ran around petting farm animals (donkeys, goats, and cows!), roasted marshmallows, drank hot chocolate, drove go-karts, and, of course, did two corn mazes! They were a ton of fun; I was just glad they weren't haunted! Afterwards, we got dinner at Zaxby's, an incredibly old school chicken joint. Yum!
Sunday was a field hockey tournament at Emory and Clemson and University of South Carolina came to play us, and it was great, even though we lost both games (1-4 Clemson, 0-1 USC). I was exhausted by the end, but it was great. Whew! What a week!
How was your weekend? Any fun and exciting plans for the month of November? If you celebrate, how are you spending Thanksgiving?
(thank you to whoever posted this on your blog awhile back!
It's been on repeat ever since.)