Who doesn't love a weekend full of family, fun, and food? It was perfect. Here's the Friday edition. Stay tuned for Saturday and Sunday!
Friday morning my mom and I went to the Flying Biscuit, our all time favorite breakfast place. We split the turkey hash, which is two large farm fresh eggs over medium, topped with cheddar cheese served over slow roasted turkey pot roast and oven-roasted rosemary potatoes (with a biscuit and homemade cranberry apple butter), and a short stack of the organic oatmeal pancakes, served with warm peach compote. Yum!
After that we went to Target for a few essentials and stopped by a place called Rainbow Natural Foods, which is by campus and has super cool stuff! Later that afternoon we went with my cousin to Zoo Atlanta. I really enjoyed the monkeys, in particular, because I'm in a class on biological anthropology, which is a lot of primatology. It was mad fun.
That evening we stopped by Cocao Atlanta
, a tiny artisan chocolate store my mom had read about. We splurged a little, and got some exciting products to try: their homemade marshmallows were my favorite (they had both cinnamon and vanilla), but we also tried the 75% dark chocolate ice cream, which was amazing, too!
For dinner we ate dinner at Farmstead 303, which is a farm to table restaurant featuring locally grown, farm fresh/seasonal food. My cousin and mom got onion rings in horseradish dip as an appetizer, and I got Vidalia onion soup (so good!). My main dish wasn't quite as tasty, but it wasn't bad; I got a pork chop with cider-grain mustard sauce, sautéed spinach, and lima beans.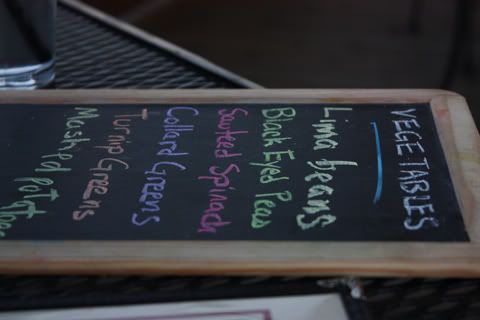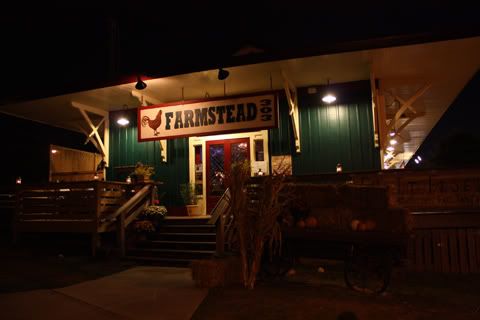 After that we walked around downtown Decatur (a cute suburb of Atlanta) a bit, and ended the night with frozen yogurt from Yogurt Tap.Self serve soft serve tart and dark chocolate, topped with chocolate chips and brownies? Perfection.
How did y'all spend your weekends?