Your guideline for town and country living: gingham and golf.
How delightfully southern is the above picture? It's from aptly named Southern Proper, a company that sells women and men's clothing. The pieces hit all the right town & country notes and cater to a truly classic southern aesthetic.
Last but not least, I'm totally in love with this darling no sew headband tutorial. It would be perfect for everything from a night out to running errands; it's just the right combination of style and charm.
As far as my life goes, things are kind of busy busy (hence why I;ve been a bit remiss in my blogging duties). My professor hooked me up with a senior who needs help with his honors thesis research, so last Saturday I went frog and salamander catching with him. Guess what! He's actually the super cute kid from my ecology class! I'll update more on that after this weekend.
Sunday my anthropology class went to visit the Clarkston community in Atlanta, where many refugee families from Africa live. We went to Segal Radio Station, where we recorded a message for the air and learned about the community. We also visited a small strip mall and the community center. Our class is going to do ethnographies (basically interviews and life histories) on refugee families later in the year.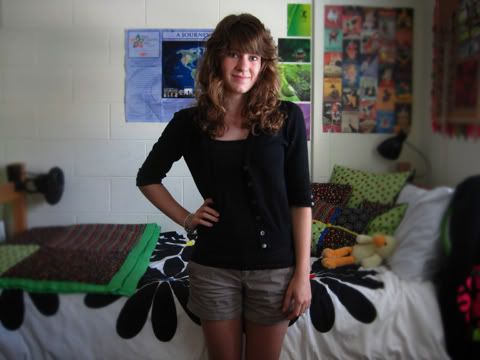 (cardigan – gap / camisole – old navy / shorts – old navy / bracelets – vintage / peals - hawaii)
Sunday night was the invitation only preference night for Gamma Phi Beta, the sorority I spent the last week rushing. The sorority lodge was lit inside with white Christmas lights, which were so pretty! The décor was all pink, silver, and black. So classy and sophisticated! There was a small initiation ceremony involving singing, carnations, cake, and shirley temples (food! yay!). On Monday I got my official invitation to join the sorority; it was so sweet and exciting. I'm not the least bit a sorority girl (I quote Star Wars and have geek out moments constantly), but everyone I met was so nice and genuine. Surprisingly, I'm really looking forward to being a part of Greek life!
Tuesday night everyone met at the sorority lodge for pizza, and then we went to play laser tag! Here's my outfit from the day (don't worry; I wore shorts for laser tagging):
(skirt – made by my mother / shirt – old navy / bracelet – vintage)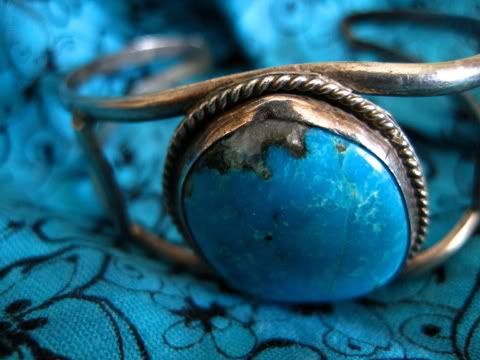 I'm seriously dreadful at laser tag, but it was still crazy fun! The geeky guys working at the place were so intense; they even printed out all of our shooting "stats"! Afterwards, my "gamma girl" (a junior who "adopted" me) and her sorority "big sister" took me to Steak 'n Shake, a diner style restaurant chain. I got a tasty chocolate milkshake, and it was absolutely giant! But, of course, I drank it all.
I hope y'all have some exciting plans for this weekend! I'll be posting about my adventures for the next three days (two concerts and boy/frog catching updates) soon, so stay tuned!