First things first: I'll hopefully be hosting a giveaway (if all works out) in the next two weeks! So stay tuned/subscribe! I love followers. Seriously. Shameless self promotion? Check. Moving on...
I've always thought Land's End was kind of plain Jane, but after seeing the Canvas 1963 collection I decided to rethink my assessment. The pieces evoke a wonderful J.Crew, L.L.Bean, and Gap fusion. They've got the most lovely menswear inspired wingtip shoes, a delightfully offbeat leather and metal bracelet, and the most adorable corduroy miniskirt.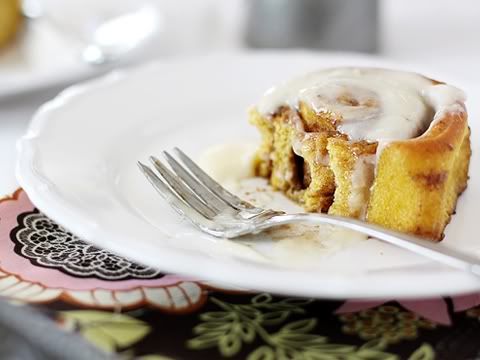 I spotted the above on Design Boom and just had to share. Check out the other pictures for a quick pickmeup!
As promised in my last post, here's an update on my crush(ish). Basically, there's this cute boy named Ryan, and I'm helping him with his honors thesis work. He's looking at a fungus that has been infecting North American amphibians; to do this, he's capturing salamanders and frogs and swabbing and massing them. It's a double win: résumé material and getting to know an awesome guy.
This Sunday Ryan, his younger brother and I went to Stone Mountain and Arabia Mountain to sample amphibians. It was fun to get to know the boys, and afterwards we went out for Asian ice cream at Suno's; I got original flavor with condensed milk, and it was majorly awesome. I totally recommend trying condensed milk on snow come winter; really really tasty!
Ryan's nice, offbeat funny, and pretty cool (in an insanely dorky sense), but I'm not quite sure if getting to know him better has stopped me liking him; I feel like I usually like boys better when I don't actually know them.!I guess we'll see what happens?
This weekend wrapped up homecoming week, so my school hosted two free concerts. Friday night I got dinner with some friends at an on campus restaurant called Zaya, which serves tasty Mediterranean food (I got a falafel sandwich; yum!). Afterward, I went to the concert; it was Guster, and I like them, so it was pretty sweet! The night ended with a McDonald's Reese McFlurry with my Gamma Gal. Cheap calories. Yum!
Super early Saturday morning, I helped out at a 2.62 mile run hosted at our school's museum in honor of the marathon's 2,500th anniversary. It was a lot of fun, and I got a free tee shirt! That night was a Super Mash Bros concert. I went to a "preparty" in my friend's room at the sorority lodge, where I learned to play flip cup (badly). After that we headed to the concert. The music was actually really good (check it out), and I had a ton of fun dancing!
( shirt - old navy / jacket - gap outlet / shorts - gap / umbrella - target )
Sunday it rained. All day! Eeep. And it rained all Monday morning, so here's my outfit, complete with umbrella. (rainboots not shown, sadly). I'm loving my military jacket, but I'm still trying to figure out what to wear it with. Suggestions?
Anyway, enough about me! What did you guys do over the weekend? Anything super fun?
dance or die - family force 5