How much fun are long weekends? You get to pretend you're on a vacation, even if you're stuck in the same city/town/whatever that you spend every freaking day. Most definitely my kind of party.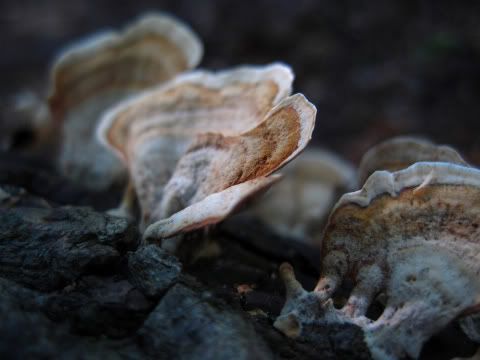 Friday my roommate and I went to Suno's, an Asian ice cream place where you can get shaved ice with fruit (I got peaches and "original" flavor). We also stood in the magazine section of the grocery store reading inappropriate passages from Cosmo a little too loudly… Saturday I went to Little Five Points in Atlanta (this cool hangout full of hipsters, hippies, and funky shops ) with my roommate, her boyfriend, and my ex. We walked around Freedom Park and went to a tiny Asian restaurant called Lime. The food was pretty good; I got this tasty teriyaki veggies and tofo dish. My roommate got a really yummy soup, but we realized that the restaurant used ramen noodles to make it! We were all laughing about what a rip off that was.
Sunday I went out to dinner at Top Spice (more Asian; spicy veggies and tofo. Yum!) with some Gamma Phi Beta girls. I'm rushing this fall, so it was nice to meet the girls and talk about Gamma Phi! I also headed to a house party hosted by the university's radio station with my friend and her roommate. After getting infused with indieness and finding roaches on the porch we made a Sonic run for milkshakes.
Monday (HAPPY LABOR DAY!! I know. I'm late. I suck. Sorry loves!) I went on a hike at Chattahoochee River National Recreation Area, which is where my pictures are from. Isn't it so pretty? It's only thirty minutes outside of Atlanta, and there were places to swim and kayak on the river!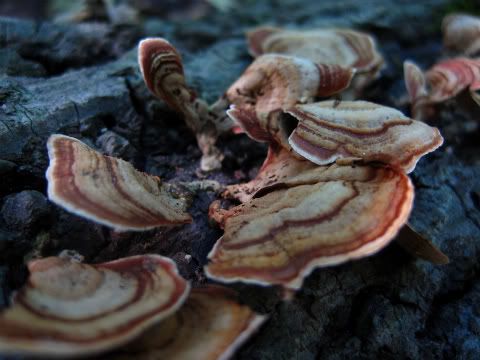 Oh, and boy drama? I'm totally crushing on this utterly utterly utterly adorable boy I sit in front of in my Ecology class. But he's a senior (eeeeek!!!!), and, well, I've never really spoken to him. Oh goodness. FREAKOUT. I'm so terrible at initiating anything with boys I'm crushing on. And today's class outfit:
( dress – old navy skirt / locket – j.crew / belt – vintage / bag – old navy )
Yea. So… Any advice on speaking to the super cute boy in my science class? How did you spend your (long)weekends? Also, thank you all for the sweet sweet comments on my last post! I really loved reading what you guys are excited for fall (or, for some of y'all, spring!).
Oh, and P.S.: I'm seriously obsessed with the song "fire in your new shoes" by Kaskade. Check it out!
Fire in Your New Shoes - Kaskade