Lovelies, I'm so so so sorry! I know I've been more than a little remiss in my blogging duties lately. I must confess, I think I have a fairly good excuse, as it's been a whirlwind moving back to college in Georgia (and unfortunately not the best time for outfit photos). Happily, class starts today, so I can finally get back into the swing of things! Here's my back to school outfit, though sadly sans my cardigan because it's so awful hot and I didn't have the heart to put it on yet (I swear it makes the outfit a million times more exciting. Whoopsie). What are your favorite things about back to school (even if you're well past back to school age!)? Oh, and I swear I'm gonna work on the whole super-awkward-pictures thing.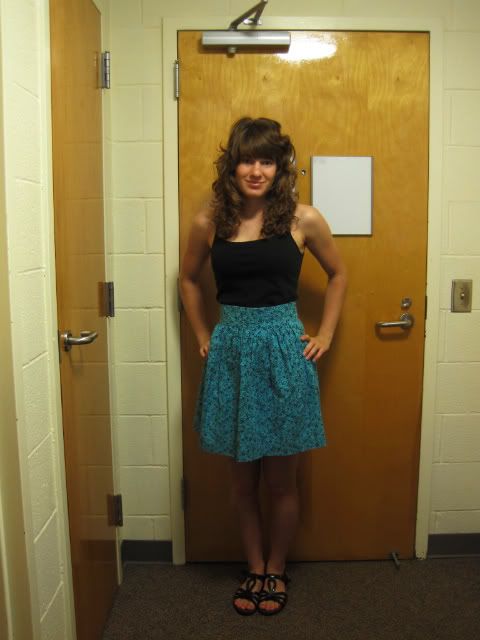 (skirt – made by my mom / shoes – naot / top – old navy)
Also, here's a snippet of my college life, via my dorm room (which I share with my friend). Not the best pictures, but something to look at, none the less. I swear, 75% of my stuff is from the Ikea children's section. I LOVE Ikea.
My roommate and I got super lucky with our dorm; it's so big! We're totally spoiled. We share it suite style with two other girls, and we're connected by a bathroom. I hope y'all had an AMAZING week, and that you're enjoying the last rays of August. I can't believe it's nearly September! May the upcoming month be as fresh and wonderful as all the magazines always promise us it will be.