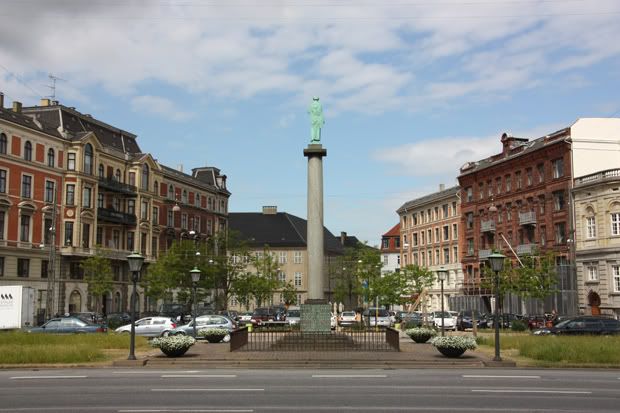 Views from my semester abroad.
On our last day in
Denmark
Hayley and I wandered around Copenhagen, visiting museums and seeing a little more of the city. We went to the Nationalmuseet (the National Museum of Denmark), and the Ny Carlsberg Glyptotek, a beautiful art museum with a ton of sculptures and works by Degas and Monet. In between museums we grabbed a quick lunch (a delicious avocado, mozzarella, arugula, and sun dried tomato sandwich) at the sweetest little coffee shop, called "Just-A-Nice-Feel-At-Home-Cafe-Coffee-Shop".
How cute is that?
We ended the day with a quick trip to Frederiksberg Have (Frederiksberg Park); I wish we had had more time there, but there were ominous looking clouds and we had to get to the airport to catch our flight back to London! Overall, I think Denmark was one of my favorite places that I visited
while abroad
. There was so much to see, and people were really friendly!