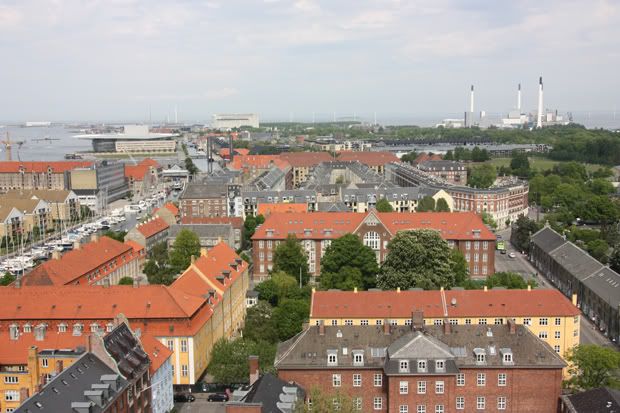 Views from my semester abroad.
At the end of May, after we had finished up with finals, Hayley and I took a trip to Copenhagen, the capital of Denmark! I completely fell in love with the city; it's really pretty, there's so much greenery everywhere, and everyone we met was incredibly friendly (and the city was super diverse!).
We got super lucky with the weather; our first three days there it was hot and sunny. During our first day in Copenhagen we wandered all over the city on foot. We visited Christiania, a large commune and artist colony, walked through Slotsholmen, the main site of the Danish Parliament, and climbed the steeple of Vor Frelsers Kirke (Our Savior's Church) for an amazing view of the city. Stay tuned for more pictures!