Between sorority recruitment/rush, classes, and my birthday, the last week has been insane! Oh, and doesn't the Oreo Truffle I helped make look amazing? I've posted the recipe below!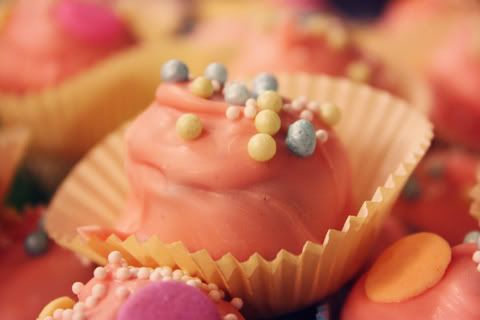 On Sunday, for my birthday, my big, grandbig, The Boy and I all went out to Thai Chili, a super yummy Thai place by campus, after sorority rush practice. I got spicy red curry, which was chicken, coconut milk, Thai eggplant, basil leaves, and bell peppers. I also got Three Leches Cake (yes, that was the menu name), and it was awesome. My grandbig got fried ice cream, which they lit on fire in front of us! My grandbig got fried ice cream, which they lit on fire in front of us! After dinner we went back to my big's house to watch The Island and part of Reign of Fire (I feel asleep halfway through). All in all it was a great, low key way to ring in 20!
Now that I'm all moved into my new dorm room in the sorority lodge, I figured I'd put up some new dorm pictures! Below is where I'll be living for the next four months.
Monday was a quiet MLK day, and then on Tuesday I finally started classes! I'm really excited about my courses this semester, even though they're already a lot of reading. I'm taking a really awesome class called "radical simplicity and environmental sacrifice", and an environmental studies service learning class I'm pretty excited for, too. Between running club, other organizations, and sorority things this week has been a little crazy!
On Thursday night The Boy, his friend Brian, and I went to a free Big Boi (1/2 of the Grammy winning rap group Outkast) concert at Center Stage in Atlanta. There were a few opening acts by small college bands, and then Big Boi came on. Even though I didn't know most of the songs it was still a lot of fun! Big Boi also brought his kids on stage to dance, which was super super cute. Yea, I just called an Atlanta rap concert cute. The Boy was also kind of adorable while rocking out to the music. Just sayin'.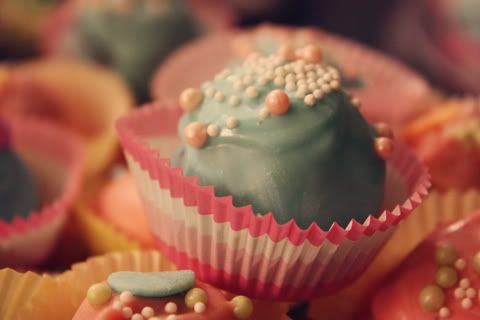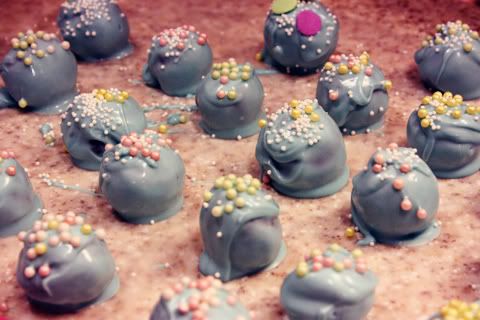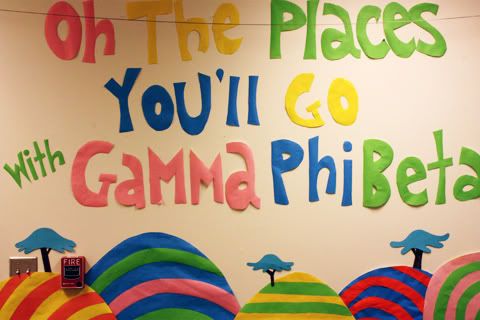 Friday night my sorority, Gamma Phi Beta, got set up for the first day of sorority recruitment. I helped out in the kitchen making the most amazing Oreo Truffles ever, which I totally recommend making! Best. Thing. Ever. I also went with my friend Cimma to Red Mango, a new frozen yogurt place with amazing chocolate froyo (I wasn't such a fan of the pumpkin and vanilla)!
On Saturday we had Values Day of sorority recruitment, where I got to talk to a bunch of different girls about what they're interested in and what is important to them. While we talked we handed out the Oreo Truffles we made the night before, and they were a massive hit.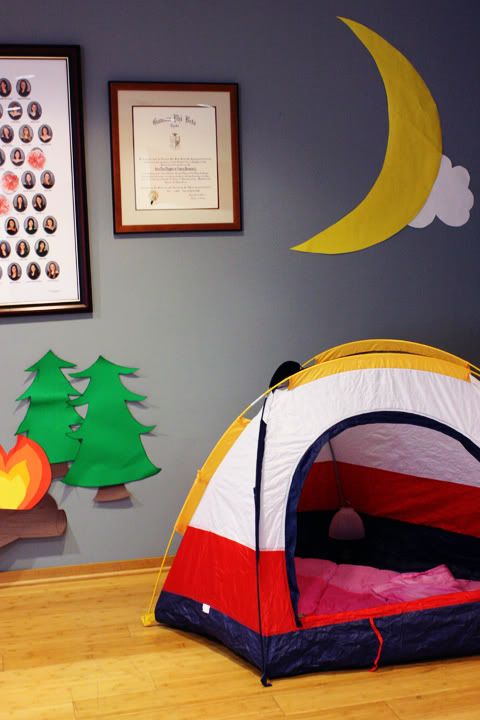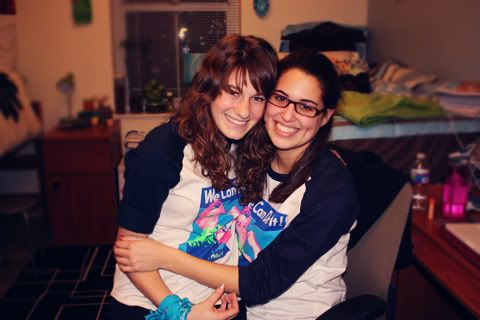 Saturday night I helped the Philanthropy Committee set up the decorations for Sunday, Philanthropy Day. On Sunday I decorated teddy bears to send to girls who attend Campfire USA, Gamma Phi Beta's national philanthropy. We also snacked on goldfish and juice boxes while talking! After recruitment I went to a late dinner with my friends Rachael and Jenny, and then The Boy and I did homework together. Whew! What a weekend!
Thanks to everyone for the birthday wishes! Y'all are so sweet!