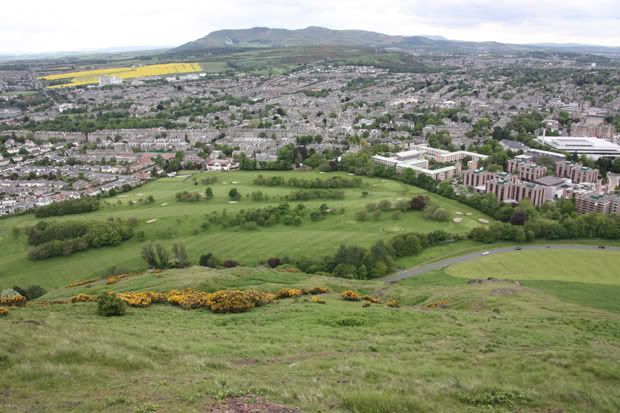 Now that the 2012 Summer Olympics are going on I'm feeling so nostalgic for my time abroad in London. Looking at these pictures of my trip to Scotland has definitely helped!
During the first week in June Hayley, her sister, Blair, and I took a trip to Edinburgh, Scotland. We left from King's Cross and traveled via train-- the ride was absolutely beautiful, and the four hour ride really flew by.
For lunch we went to the Elephant House, the cafe J.K. Rowling wrote the Harry Potter books in! It was so much fun to see where "the magic happened", and my lunch (coffee and spinach & pea soup) was delicious.
After lunch we walked to the Museum of Scotland (where we saw Dolly, the cloned sheep), wandered through the town, saw the Scottish
Parliament
building, and climbed Arthur's Seat, a huge hill that overlooks the whole city. The climb was
tiring
but totally worth it--the views were amazing!